Here comes January jump-off, the free book promotion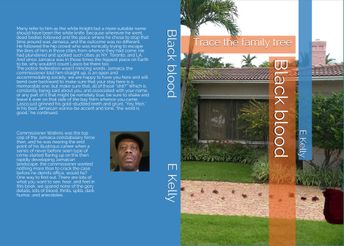 Free book promotion is here for the New Year. January jump-off is a free book promotion for all of the titles on the poet's bookshelf. This is my way of celebrating my birthday and saying thank you to all of you my loyal supporters.
Go to the bookshelf now at: Amazon.com/author/elloydkelly 
Its my birthday, but you gets the gifts and prizes. January ninth is my birthday, but I am giving you the chance which you've long been waiting for, to read any and every one of my published titles on Amazon/Kindle. Starting at midnight Pacific time, on the day it starts, that is, January 9th 2018 and ending at midnight Pacific time the following day, January 10th. Go to Amazon.com/author/elloydkelly and view the entire list of books there on my bookshelf, and read any or all of the ebook editions for free on Kindle, note that the paperback editions are not included in this promotion but can still be purchased at very reasonable prices on amazon. Go ahead, #readabooktoday
Here are the list of titles on my bookshelf at Amazon/Kindle:
This is your chance to read the full story in each of these book, for free, (ebook format) on this my birthday celebration promotion called: January jump-off, and my only request in return is that you do leave a short review on each book you might read, let us as well as other readers know what are your thoughts on the book you read. Thank you in advance for doing this.
Start the new year 2018 with the poet by celebrating my birthday with January jumpoff