A poetry piece for a special person crafted and delivered today as promised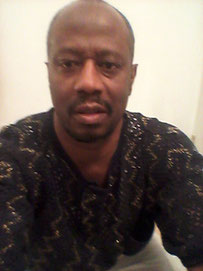 A longtime friend of mine after seeing a video of my poem; sweet waters of Silver Spring, was so impressed that he suggested (half-heartedly) that it would be nice if I could do one for his mother who also happens to be my Principal and Teacher of years gone by. My response then was; I'll give it a shot, wish me luck I continued. A few days later, this is a series of communications which followed:
Happy Thursday evening Mr. Champ. About that project we spoke the other day, happy to say that the draft is done and I just want to send it for your approval before anyone else sees it. I'm thinking of sending it via email, what's says you?
That's fine by me, thanks E.
Hi L, check Your inbox for "Delivered".
Hi Errol, I confirm receipt of the requested poem. Beautiful. She will absolutely love it. Many thanks. L.
Now it's your turn to see what it's about and if you like it feel free to share it. Also, If you have any questions or request of your own, please leave a note in the comments area below. Thank you.
Here is that piece of poetry for a special person as requested and is now signed sealed and delivered.
 Delivered
You planted seeds long ago, and were not sparing with the water
You've cultivated and watched them grow, cause that's who you are; a planter
You tilled the soil and sunk them in, beneath rays of a golden sun
For them you've burned the midnight oil, your days are long and work never done.
They'd sought you out and called you up ten thousand young minds to mold and teach,
Your feet were swift your able arms, were mighty in their reach.
Time and talents from your abled helpers, who participated and invest
All these had a role to play, you surrounded yourself with the best.
The best of minds, that is, able minds, stable minds, because what's at stake you knew there and then were; pliable, impressionable and inquiring minds.
Many a sons and daughters you bore on your strong shoulders to enlightenment
So here's to you from all of us, this the haughtiest of thank-you, on this fair day is sent.
Done by; E Lloyd Kelly (The poet) 
To; A Matriarch, principal, teacher, Mother and dearest of friend;
From all of us:
Follow me on my blog here at: works of the poet
Do you know this great Matriarch & teacher? Have anything to add to the tribute? You may add your comments below. thank you